1 Gallon Planter; Overall Size: 14″ to 17″ including 6″ planter
The Ponytail Palm (Beaucarnea recurvata) is a captivating and distinctive succulent that, despite its name, bears no relation to traditional palm trees. This remarkable plant is renowned for its striking appearance, featuring long, slender, and cascading leaves that gracefully fan out from a swollen, bulbous base. Its unique silhouette, reminiscent of a cascading ponytail, has earned it its endearing moniker. Although it may be commonly referred to as the "bottle palm" or "elephant foot tree" in some regions, the Ponytail Palm stands as a testament to nature's ingenuity and adaptation, thriving in arid conditions and making it an exceptional addition to any indoor or outdoor space.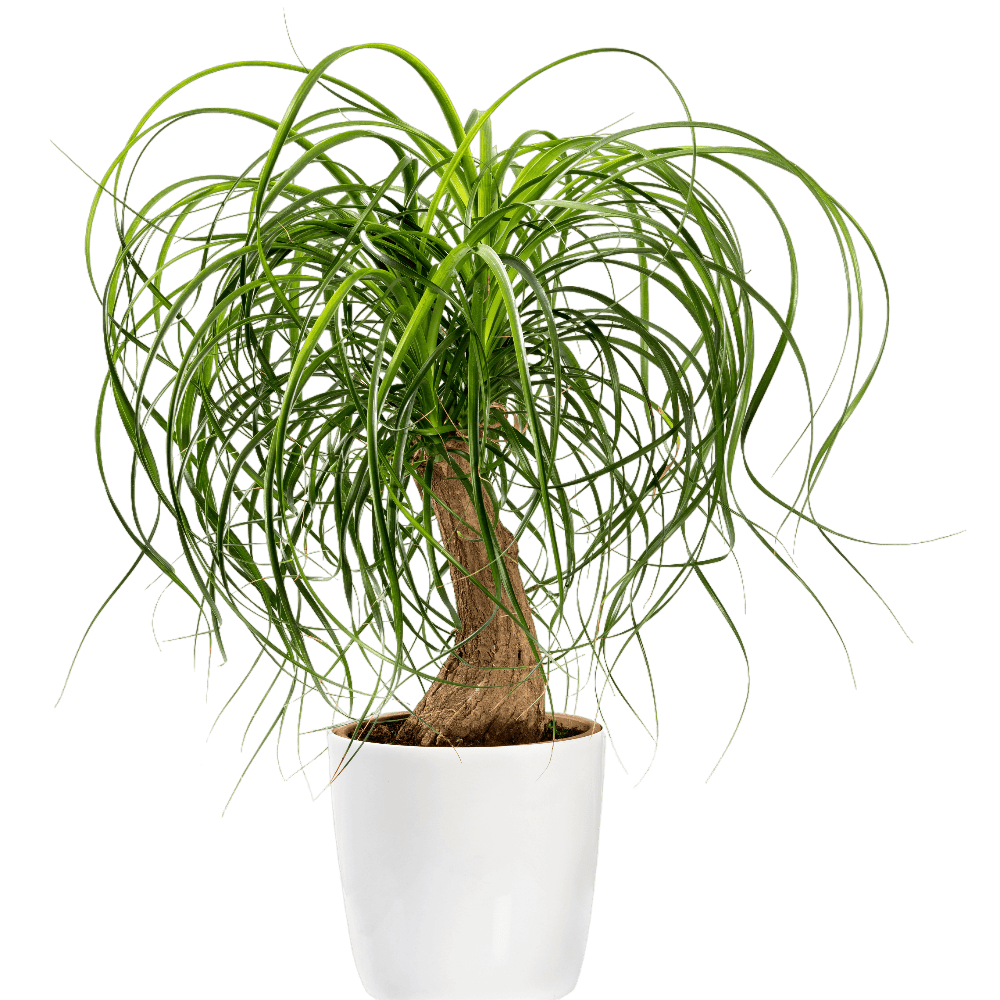 Scientific Name
Light

The Swiss Cheese Plant does best in a bright room or in bright conditions with lots of shade. Make sure to rotate the plant as it will grow in the direction of the light. Direct sunlight will damage leaves whereas low light will slow growth. 
Water

When caring for indoor ponytail palms, it's important to water them every 1 to 2 weeks during their growing season. Due to the plant's water-storing bulbous stem, exercise caution to avoid overwatering. In the winter months, reduce watering frequency to once a month to accommodate their dormant phase.
Hardiness Zones

The ponytail palm tree plant is rated for Zones 9 to 12.
Pet Friendliness
How to Care for a Ponytail Palm?

Ponytail Palms are incredibly easy to care for. Give them plenty of bright, indirect light, water every week or two… essentially, plant it and forget about it! 
How Big Does a Ponytail Palm Get?

When planted outside, Ponytail Palms can reach upwards of 30 feet tall! However, indoors they will stay closer to 6 feet tall at maturity. 
Are Ponytail Palms Toxic to Cats?

Ponytail Palms are safe for cats! 
How Often to Water Ponytail Palm?

Water your Ponytail Palm plant every 7 to 14 days during growing season. Reduce watering amounts over winter. Be mindful not to overwater.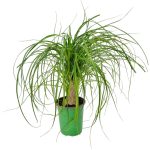 Ponytail Palm
Your review
* Review is required
Email
* Email is required
Add photos or video to your review