Plants that Thrive in Mississippi Weather
Calling all nature lovers who yearn to experience the beauty of Florida in their backyard! As a Mississippi resident, your dreams can become a reality with Tropical Plants of Florida. Now you can bring the lush tropical vibes of Florida right into your home without ever having to leave Mississippi.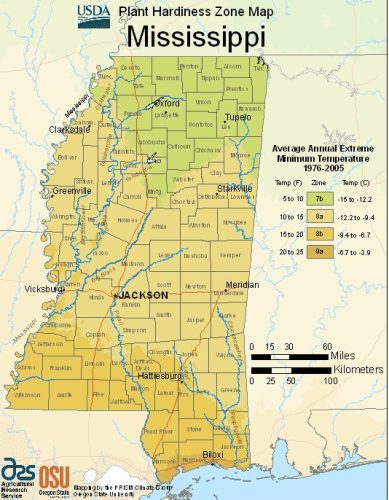 Cultivating tropical plants in Mississippi can be a rewarding experience, as the state's climate offers warmth and humidity that support the growth of various exotic species. 
Mississippi's USDA Hardiness Zones range from 7a in the northern regions to 9a in the southernmost areas, indicating a diverse range of temperatures across the state. However, the majority of Mississippi experiences conditions that are generally conducive to the growth of tropical plants.
Average humidity levels in Mississippi play a significant role in nurturing tropical plants, as many of these species flourish in humid environments. The state's average humidity levels hover around 70-75%, creating a suitable atmosphere for tropical plants to grow and thrive.
Whether you're looking for exotic tropicals to fill your balcony or flowering tropical plants to spruce up your windowsill, you'll find exactly what you need at Tropical Plants of Florida
Tropical Plants for Mississippi
Don't wait any longer; brighten up your Mississippi home with vibrant tropical plants from Tropical Plants of Florida! Here is a selection of plants we offer that could be perfect for your space.
Croton Mammy is a vibrant and eye-catching plant that can add a touch of tropical flair to Mississippi gardens with its colorful, variegated spiraling leaves. Adapting well to the state's warm and humid climate, this low-maintenance plant creates a visually striking display and adds depth to your landscape. With proper care, including well-draining soil, consistent moisture, and a mix of sun and shade exposure, Croton Mammy flourishes in Mississippi, bringing a lively and exotic ambiance to your outdoor space.
The Braided Ruellia Tree is an elegant and unique addition to Mississippi gardens, with its distinct braided trunk and vibrant purple flowers. This eye-catching plant adapts well to the state's warm and humid climate, creating a visually striking display and adding a touch of sophistication to your landscape.
Spathiphyllum Peace Lily is a charming and graceful plant that can elevate Mississippi patios and gardens with its lush, dark green foliage and elegant white blooms. Adapting effortlessly to the state's warm and humid climate, this plant creates a gorgeous display. With proper care, including well-draining soil, consistent moisture, and indirect sunlight exposure, the Spathiphyllum Peace Lily thrives in Mississippi, just be sure to bring your Spathiphyllum indoors if a freeze is coming your way.
Buy All Your Plants from Tropical Plants of Florida Today!
Many top tropicals, exotic tropicals, and flowering tropical plants can thrive in warm Gulf South states like Mississippi.  We have the answer if you want to add bright, vibrant color and texture to your outdoor living space this season! 

One of our customers says,

Fern, on Feb 19, 2023
5 out of 5 stars
"Well packaged and so healthy! Filled with buds and flowers. I usually shop at big name garden centers but they can't compare to the size and quality. I also appreciate the fertilizer packages included. This small business is a hidden gem!"

Shop Now and order your next favorite tropical plants to grow in Mississippi!