Top 3 Tropical Plants to Grow in Alabama
To make your garden look greener, you can add some tropical plants that are well suited to Alabama's unique climate. These exotic plants are great for making your yard and home look more beautiful. They are usually easy to maintain when you choose the right tropical plants. When incorporating tropical plants into your Alabama landscaping, it's important to consider factors such as sunlight, soil type, and water needs to ensure they thrive in your specific location.
Caring for tropical plants can bring a sense of joy, relaxation, and connection to nature to one's life. They offer a range of benefits beyond just aesthetics, making them a popular choice for many plant enthusiasts in Alabama. Order some Alabama exotic plants from Tropical Plants of Florida (TPoF) that give off a tropical vibe and reflect your style.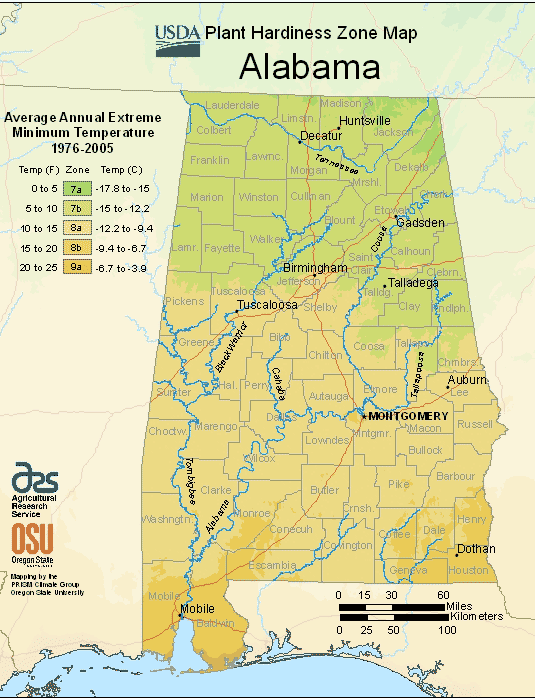 In the state of Alabama, the USDA Hardiness Zones range from 7a in the northern part of the state to 9a in the southernmost regions, with a subtropical humidity of 70% on average. This means that Alabama experiences a range of temperatures, with the northern part of the state being colder than the south.
Choosing the best tropical plants that are well-suited to the Alabama climate is important for several reasons. This ensures that your tropical plants will be able to withstand the temperature and weather conditions in the region.
For example, plants that are not adapted to the heat and humidity in the southern zone 9 region of Alabama may struggle to survive, while plants that are not cold-hardy may not survive the colder temperatures in the northern zone 7 region.
Choosing tropical plants that are well-suited to the Alabama climate can reduce the amount of maintenance required to keep the plants healthy. Plants that are adapted to the local environment are more likely to grow and thrive with minimal intervention. Of course, our potted tropical plants are suitable to be cared for indoors if the exotic plant of your choice isn't a perfect match for your Alabama climate.
Tropical Plants in Alabama
Following are some tropical plants that perform well in your Alabama home, living area or garden.


Elephant Ear (Alocasia California)
Our Alocasia California variety of Elephant Ear is a tropical plant that can grow well in zones 7-9. It has large, heart-shaped leaves that can grow up to 3 feet long and wide. It prefers moist soil and partial shade.
Bird of Paradise (Strelitzia Reginae)
Bird of Paradise is a tropical plant with large, showy flowers that resemble a bird in flight. It can grow up to 6 feet tall and prefers full sun to partial shade. It can tolerate temperatures down to 24°F (-4°C).
Palms are iconic tropical plants that can add height and interest to your outdoor space. They come in a variety of shapes and sizes – including our favorite for Alabama, the Sago Palm – making them versatile and easy to incorporate into any landscaping design.
Sago Palms are perfect for USDA Zone 7-10, so anyone in Alabama can enjoy this exotic tree.
Order the Best Selection of Tropical Plants Online Now
Our goal at Tropical Plants of Florida is to ship quality plants to your doorstep. We guarantee all of our plants, please contact us with any issues or inquiries. 


One of our customers says,
Kathleen, on Nov 22, 2022
5 out of 5 stars    
"I have just moved, and the first thing I had to do was order a new ficus tree from this seller. This is my fourth tree from them, and they have never failed me — the trees are full, very healthy, and are shipped beautifully and on time. This one arrived with lots of new leaves, which were, to my surprise, either pink or white! I gave it some water and put it in the window, and sure enough, over a few days, all the leaves turned a proper light green!"


Shop Now and order your next favorite tropical plants to grow in Alabama!