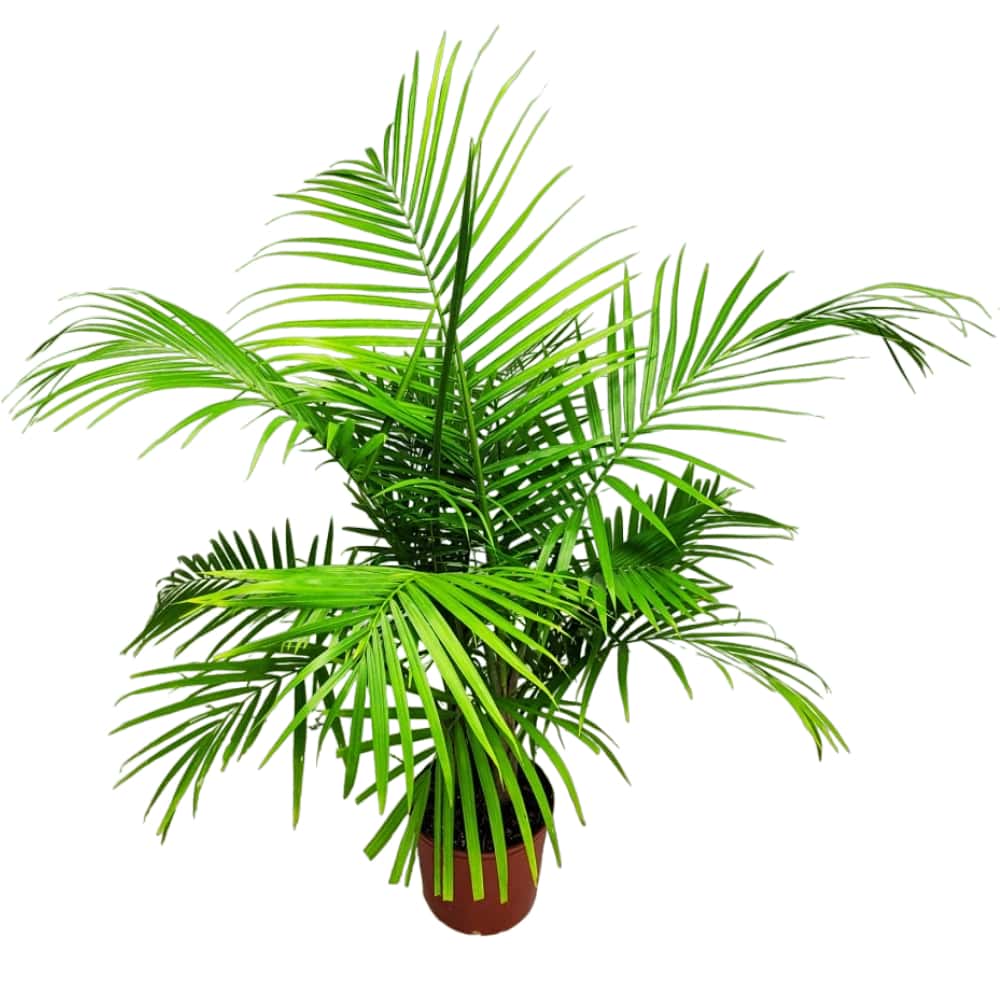 Scientific Name
Light

While Majesty Palms naturally thrive in the understory of their native habitat, when grown indoors, it's beneficial to ensure ample light exposure. If you notice stretching or bleaching of the leaves, consider relocating the plant to a brighter area for a few weeks, but be cautious not to expose it to direct sunlight.
Water
Hardiness Zones

The Majesty Palm tree plant is rated for Zones 9 to 11.
Pet Friendliness
How to Care for a Majesty Palm?

Proper care for a Majesty Palm involves providing sufficient light, especially indoors, where bright conditions are preferred but direct sunlight should be avoided. Maintaining consistently moist potting soil, without allowing it to become waterlogged, is essential. Regular watering, ensuring the soil doesn't dry out completely, contributes to the overall health of the Majesty Palm.
Are Majesty Palms Toxic to Cats?

Majesty Palms are generally considered non-toxic to cats. However, it's advisable to monitor pets closely and consult with a veterinarian if any unusual behavior or symptoms are observed.
How Often to Water Majesty Palms?

The frequency of watering Majesty Palms depends on factors like temperature and humidity. In general, it's recommended to keep the soil consistently moist, avoiding both waterlogging and excessive dryness.
Why is my Majesty Palm Turning Brown?
No false advertising. We use 1 Gallon (6 Inch), 3 Gallon (10 Inch), and 7 Gallon (14 Inch) pots or for hanging baskets we offer 10Inch or 12Inch diameter baskets. Want a plant to liven your home? A green friend to add to your garden, porch, or landscape? Check out our tropical plants!
We care. When you order from Tropical Plants of Florida, your order is not carelessly thrown in a box. First your plant is hand picked from our field by our experts. Then, it is prepped for shipping where we carefully wrap the base to ensure minimum soil spillage while your plant travels to you. After this a recycled paper sleeve is placed around your plant. If your plant is traveling to a colder climate, it gets extra special attention with a recycled blue jean plant-blanket for the ride.
Our promise. Our goal is to ship quality plants. If your plant has gone through our care filled shipping process and come out injured, TPoF is here for you. Please contact us as soon as possible with pictures of your plant.  
We offer shipping availability to all states excluding Alaska and Hawaii.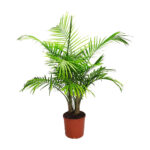 Majesty Palm
Your review
* Review is required
Email
* Email is required
Add photos or video to your review